A guided journey by electric bike and on foot through the stunning and varied landscapes of the Spanish Basque, from the vines of the Rioja valley to its north coast, east of Bilbao, staying in beautiful accommodation and enjoying the exceptional food and wine and unique way of life in this fiercely proud corner of Spain.
Duration

5 nights

Type

Electric biking & walking

Price

£3,495 per person

Group size

Maximum 12

Good To Know

The Spanish Basque Country is home to some of Spain - and Europe's - best food and wine and it's fair to say that, more than any other Slow Cyclist adventure, this is one for foodies.
"Simply the best holiday we have ever had. Amazing scenery and cultural interactions. The guiding team were excellent and we had some beautiful spots for lunch with glorious food. I cannot recommend highly enough."

Max P

"A brilliant trip from start to finish. The level of support and hospitality provided was first-rate, I cannot fault a single minute of the trip and would highly recommend traveling with this thoughtful, warm and meticulous company."

Georgina F

"One of the best holidays we have ever had. Pure magic from beginning to end. We have been riding on a high since returning home and telling everyone."

Nigel S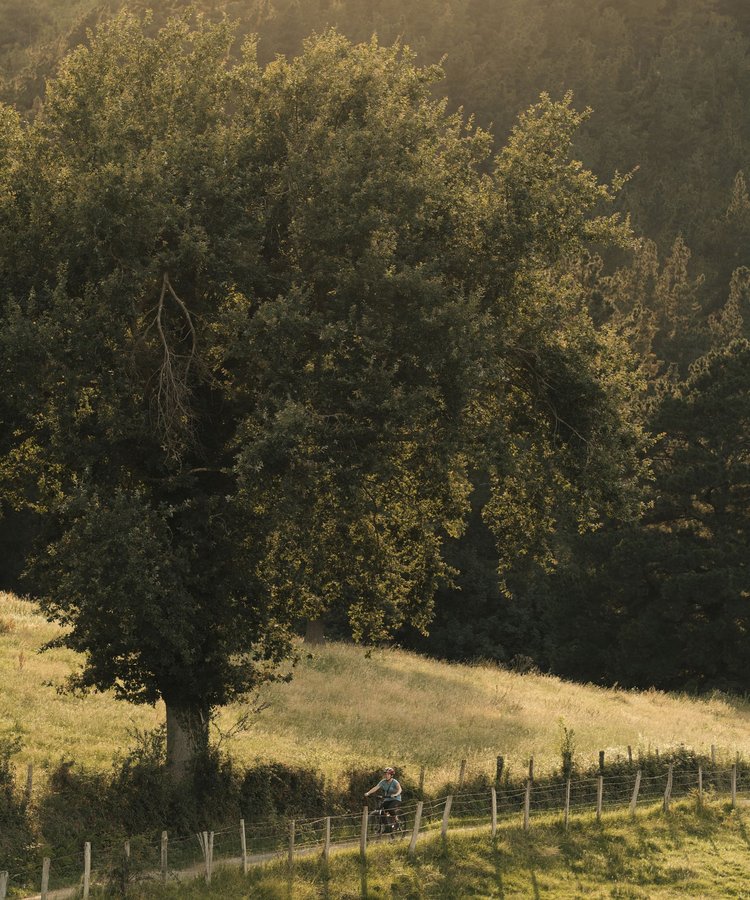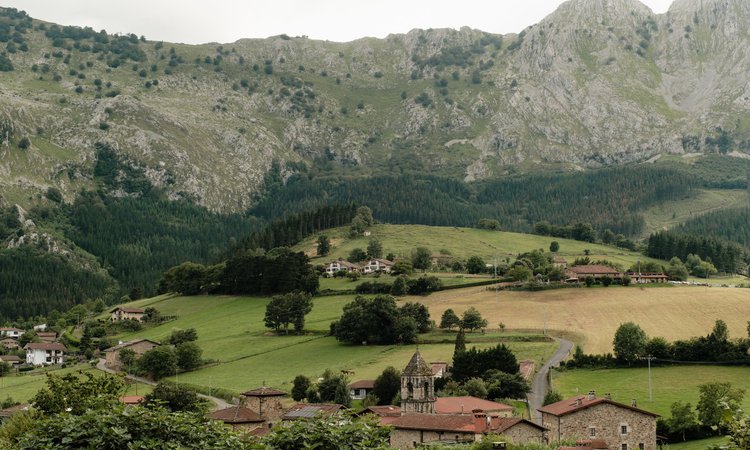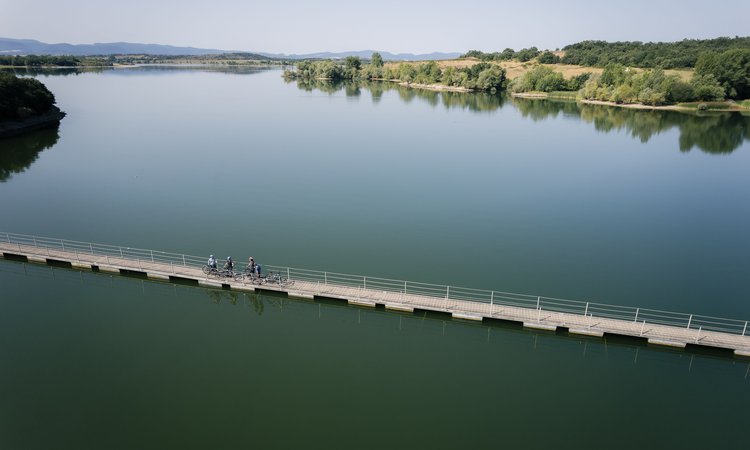 Welcome to The Slow Cyclist
Nestled amid the verdant folds of the western Pyrenees, 'Pais Vasco' or 'Euskadi' is both captivating and unforgettable; a glimpse into the soul of a people and a land unlike any other.
And despite its array of natural wonders, it is the region's cultural heritage that truly sets it apart from the rest of Spain. Despite facing numerous challenges and obstacles, the Basque people have remained steadfast in their commitment to their culture and heritage, preserving traditions and customs that have been passed down from generation to generation.
Our journey begins in Rioja Alavesa, the Basque corner of Rioja, before taking us through a breathtaking variety of undulating and sometimes mountainous areas, with lakes, forests and alpine meadows. The adventure ends on the dramatic coastline of the Bay of Biscay, amid charming fishing villages and between the world renowned cities of Bilbao and San Sebastian.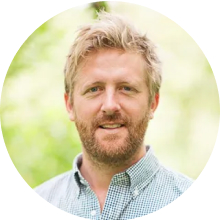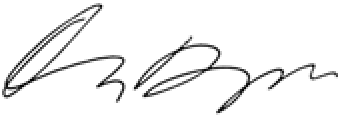 Oli Broom
Founder, The Slow Cyclist
The Journey
Nestled amid the verdant folds of the western Pyrenees, 'el Pais Vasco' or 'Euskadi' is both captivating and unforgettable and this journey provides a glimpse into the soul of a people in a land unlike any other. Despite its array of natural wonders, it is the region's cultural and culinary heritage that truly sets it apart from the rest of Spain. Despite facing numerous challenges and obstacles, the Basque people have remained steadfast in their commitment to their culture, preserving traditions and customs that have been passed down the generations. Our journey begins in Rioja Alavesa, the Basque corner of Rioja, before taking us through a breathtaking variety of undulating and often mountainous areas of lakes, forests and alpine meadows. The adventure ends on the dramatic coastline of the Bay of Biscay, amid charming fishing villages and between the world renowned cities of Bilbao and San Sebastian.
Is It For Me?
Our journeys are built around friendship, exceptional hospitality and the great outdoors. Slow Cyclists are curious travellers with a bit of juice in their legs, approaching our time on a bike - or on foot - as an opportunity to explore rather than test our fitness. That's not to say we don't pedal hard sometimes, just that we are often distracted by the food, history and people that make a place special. When we see something interesting, we tend to stop and take it in rather than race by. If this sounds like you, we're pretty sure you'll love your time exploring the Spanish Basque Country with us.
When to Go?
We host guests in the spring and autumn months. May & June are wonderful times to visit, as the weather is warm but not too hot and the countryside is abundant with wildflowers and greenery. This is also a great time to explore the region's charming villages and coastal towns, as there are no crowds and the pace of life is more relaxed. September & early October are lovely too, with cooler weather, breathtaking autumn foliage and the vines of Rioja are ready for harvest, meaning a buzz in the vineyards.
The Walking & Cycling
The cycling consists of a wonderful mix of quiet tarmac roads, gravel roads and paths. We provide electric mountain bikes as standard. Distances will be between 17 - 60 kms per day (take a look at the itinerary for daily cycling distances). The country is hilly and the distances we cover, although not huge, are still not inconsiderable so it is important that you have good general fitness and are comfortable riding a bicycle on dirt roads and paths, up and down hills. Our guides are skilled at spotting your ability and level of confidence and reacting accordingly. Walks will be no more than 3 hours and will not be technical. There will always be someone travelling at your pace; this is a journey to take time over.
Food & Drink
This journey is without doubt one for foodies. Basque cuisine is famous for its emphasis on fresh, high-quality ingredients and an incredibly creative approach to traditional dishes. It is characterised by its bold flavours, use of seasonal produce and a focus on seafood, meats and vegetables. Some of the most famous Basque dishes include pintxos (small bites served on bread), txangurro (stuffed crab), bacalao (salt cod) and kokotxas (hake cheeks). You will be fully immersed in the local wine culture too; we'll be staying at a family owned Rioja winery on the first night and will also visit a Bodega that produces a local Basque white wine known as 'Txakoli'.
Gravel Bikes
We do have access to six drop handlebar electric gravel bikes. If you are an experienced cyclist and would like to take up this option please discuss it with us at the time of booking.
Itinerary
We take a less-is-more approach to the itineraries we provide. We do this because we think travel is at its best when plans remain flexible and when, as travellers, our guests don't always know what's coming next. So, please treat this itinerary as a guide to how your time with us is likely to unfold. You will have experiences, meet people and see places that we have not listed here. There may also be occasions when, for good reason, we cannot fulfill every detail here. Finally, please treat distances as estimates because the routes we take may vary slightly.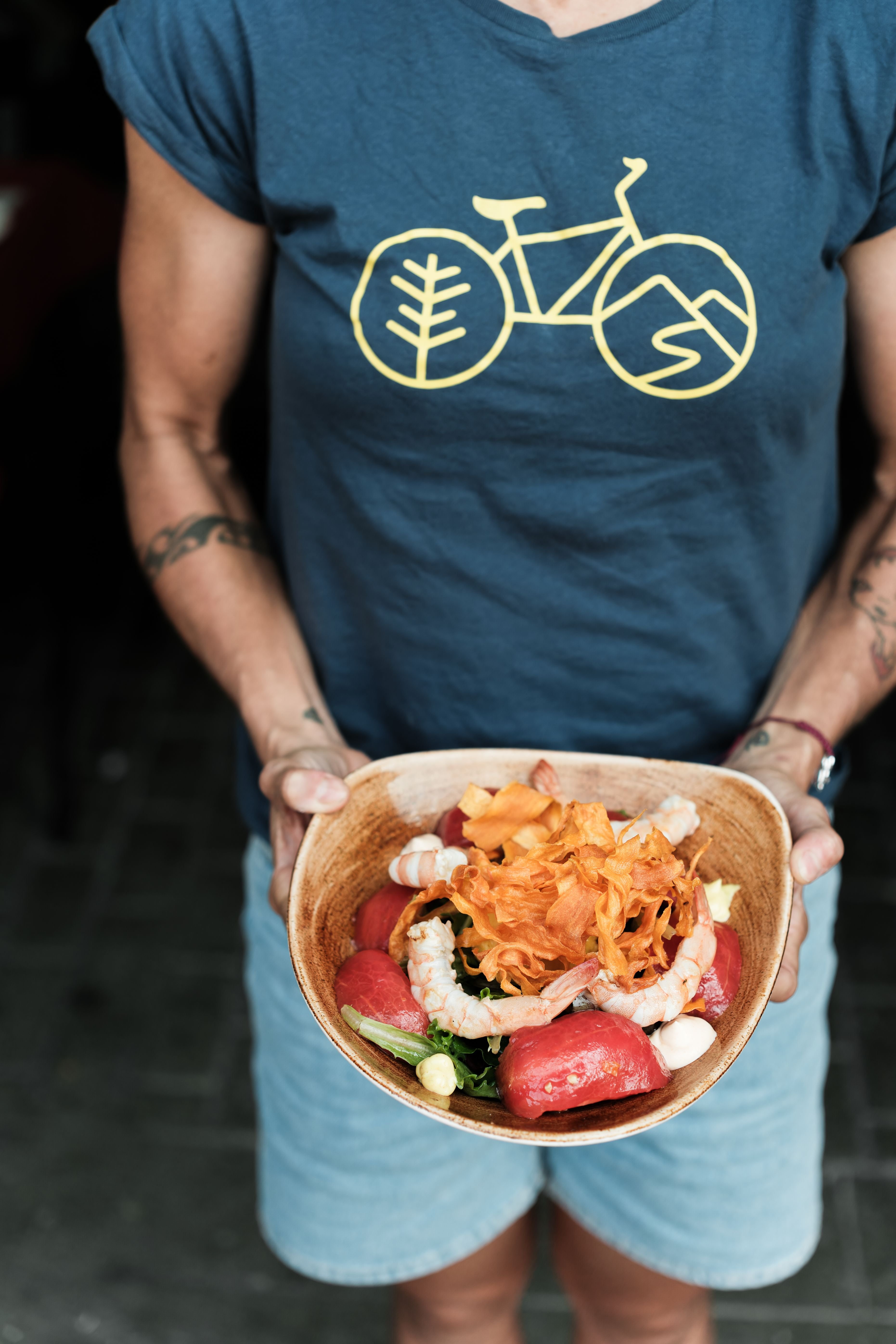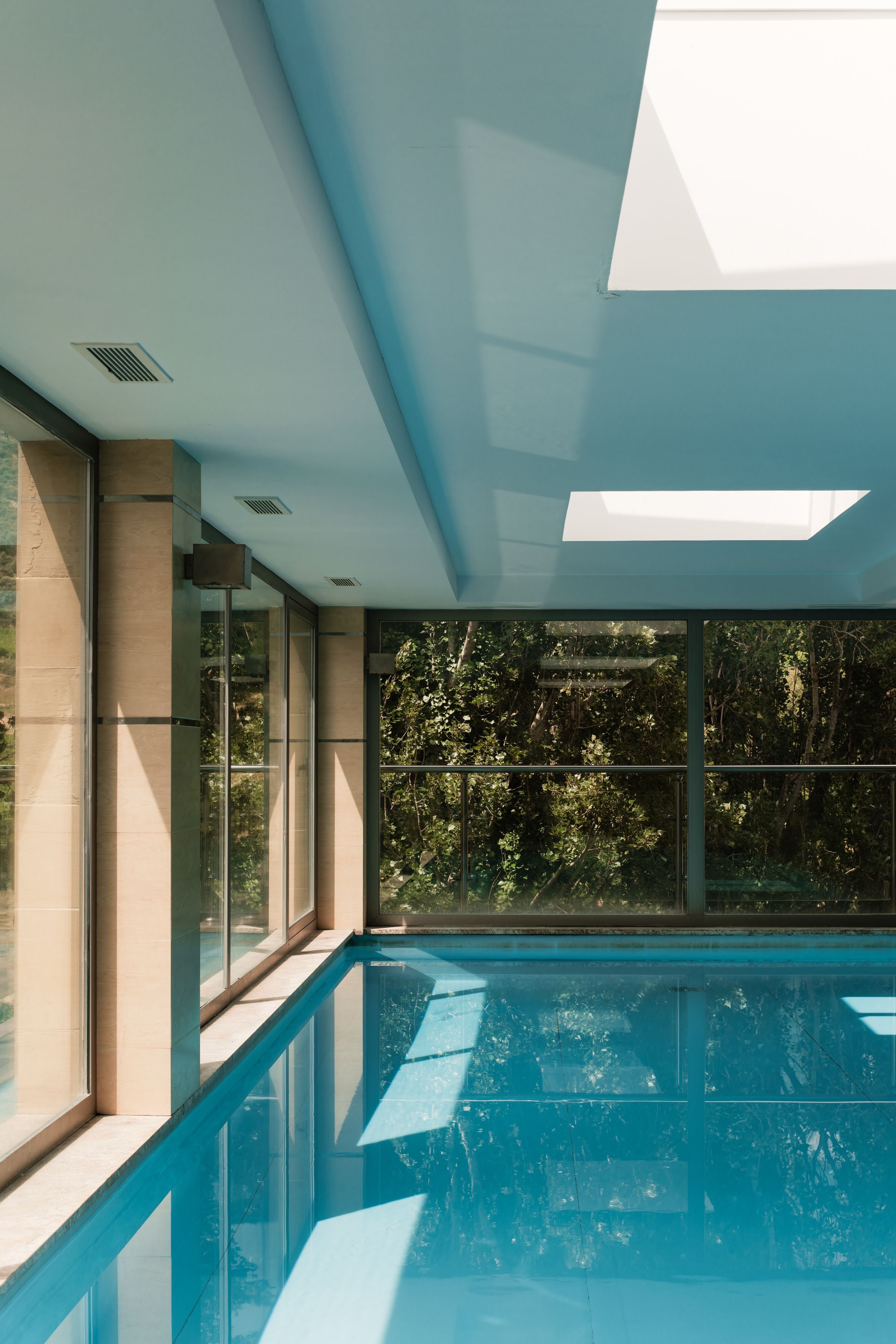 Day 1 - Arrival
Transfer 1.5 hours
After landing in Bilbao, you will be picked up and driven to Ábalos, a town perched at the foot of the Cantabrian mountains. Here we will enjoy lunch at a local restaurant and spend the afternoon walking along quiet tracks overlooking Rioja's vineyards. Our walk will lead us to our accommodation at Bodegas Puelles where local family winemakers will host a delicious wine tasting and dinner for us.
Day 2 - Abalos to Virgala Mayor
Morning cycle 26km – Afternoon cycle 29km
In the morning we ride through vineyards in the foothills of the Sierra de Cantabria, stopping to admire some prehistoric megaliths. After another superb lunch in a small village, we climb a pass over the ridge and descend towards - and then through - the delightful and forested Izki Natural Park. The contrast with this morning's landscape is stark. Our accommodation this evening is a houise in the charming village of Virgala Mayor, and there's a small pool in which we can cool off.
Day 3 - Virgala Mayor to Axpe
Morning cycle 42km – Afternoon cycle 19km
We begin with a short transfer to Dallo, where we jump on our bikes and head towards the sprawling Ullibarri-Gamboa reservoir, a haven for birdlife, from cormorants to herons and egrets. We will skirt its shore for much of the morning before beginning our gradual ascent towards the mountains. In Olaeta, nestled in a sheltered bowl, we will take lunch and visit a former Olympic wrestler who is now a shepherdess and makes traditional Basque cheese. In the afternoon our ride climbs further, towards the impressive jagged peaks of Urkiola, before dropping down to the picturesque village of Axpe. Despite an altitude of 200 metres above sea level, the feeling is alpine. We will spend the night at the lovely Mendi Goikoa Hotel overlooking the valley.
Day 4 - Axpe to Munitibar
Morning walk 9km – Afternoon cycle 15km & walk 2km
After breakfast, we set off on a hearty walk in the Arrazola valley, travelling past fields of grazing sheep and admiring the towering peaks of Urkiola Natural Park surrounding us. We'll then transfer to the gloriously situated Bodega Berroja, close to the Urdaibai Biosphere Reserve, with its panoramic views of the surrounding hills, mountains and the sea. We'll have lunch here and taste a traditional Basque white, Txakoli. After a busy morning, we benefit from a relatively short cycle with incredible views before we hop off the bikes and walk a very short section of the Camino de Santiago to our rather special little guest house, owned by a local and international sculptor, where we dine and spend the night.
Day 5 - Munitibar to Ea
Morning cycle 30km – Afternoon cycle 7km
We start our final day on the move in the saddle, meandering along the River Lea towards the sea. After negotiating a few climbs and descents along the undulating hills of the Basque coastline, we arrive at the small seaside town of Ea. We'll have a celebratory drink overlooking the sea, nestled between the rugged cliffs, before walking back into town to enjoy a well deserved lunch and a leisurely afternoon and a chance to swim in the sea. Late in the afternoon we get back on the bikes one last time to make the short journey to our guest house, a special place high above Ea, and home to a really lovely couple who have lived there since the mid-70s.
Day 6 - Departure
After breakfast there is the option to go for a short walk or to relax by the pool. Then we'll say our goodbyes and head to the airport.
Practical Information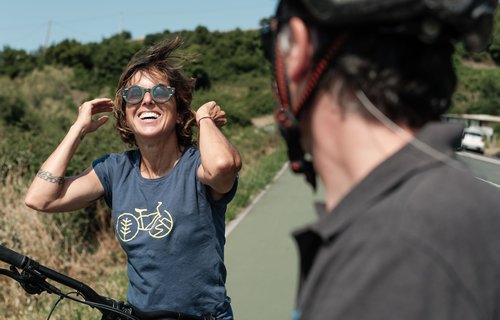 Guiding & Support
Our attention to detail sets us apart. You will be accompanied by a member of The Slow Cyclist team from the UK who will act as your host. In addition, you will be looked after by two of our local guides throughout. We have a fantastic line-up of guides in the Basque Country, each guide a local with excellent English and great knowledge of the region. We're sure you will become firm friends by the time you leave. Finally, your bags will be driven ahead each day and a support vehicle will be on hand (although never too close) in case you need a lift.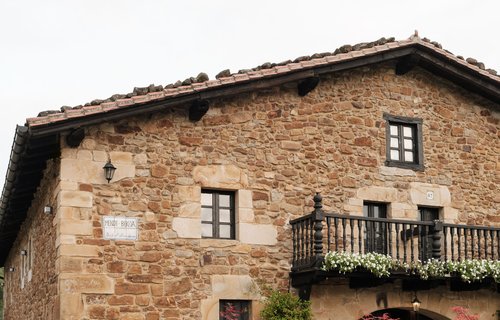 Accommodation
We avoid big, soulless hotels, preferring intimate guest houses and homes that offer charm, comfort, a beautiful location and, on at least three nights, a swimming pool. Most will be exclusively ours, but in one or two there may be other guests. We provide our own feather pillows, shampoos and soaps. This is a journey from Rioja to the sea so we stay one night at each property. Lodging is based on twin or double sharing although a single supplement is available. Rooms are all en-suite save for the final night, where every room will still at least have its own private bathroom. Wi-Fi or a good 4G or 5G connection is available each night.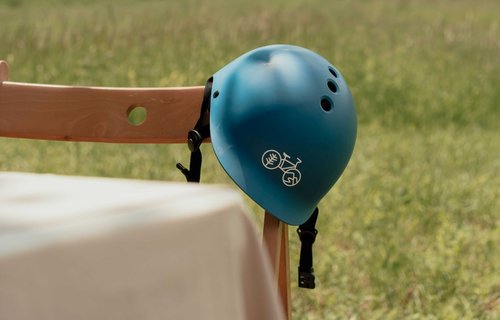 Bikes & Safety
We take your safety seriously. You must wear a helmet when cycling and we cannot accept bookings from anyone unwilling to wear one. The bikes you'll be riding with us are electric mountain bikes. You will be given a brief lesson in how to use them effectively before we start cycling. If you have any technical issues during your time with us, from squeaky brakes to punctures, please let us know and we'll fix it. And finally, please don't worry if you feel you are too slow or too fast for others in the group. We have a guide at the front and one at the back precisely for that reason. Please remember, we're not here to race; this is a journey to take time over.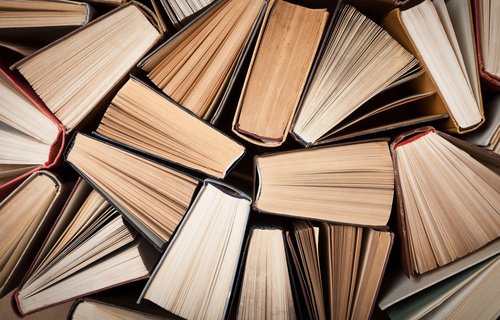 Packing & Reading
Well in advance of your travels we will send you an online Information Pack including various details you need to know in advance. This will include a suggested packing list but also a reading list, should you wish to soak up the Basque's literary history before you arrive.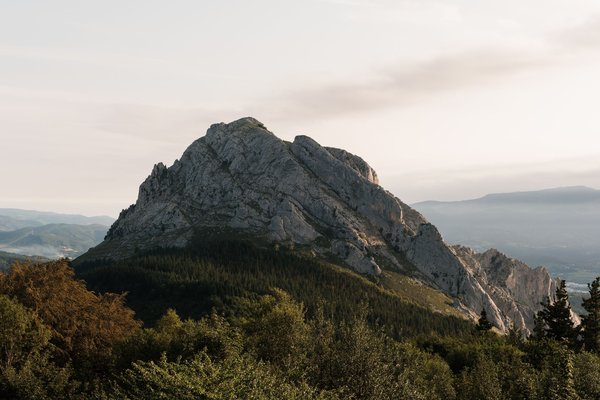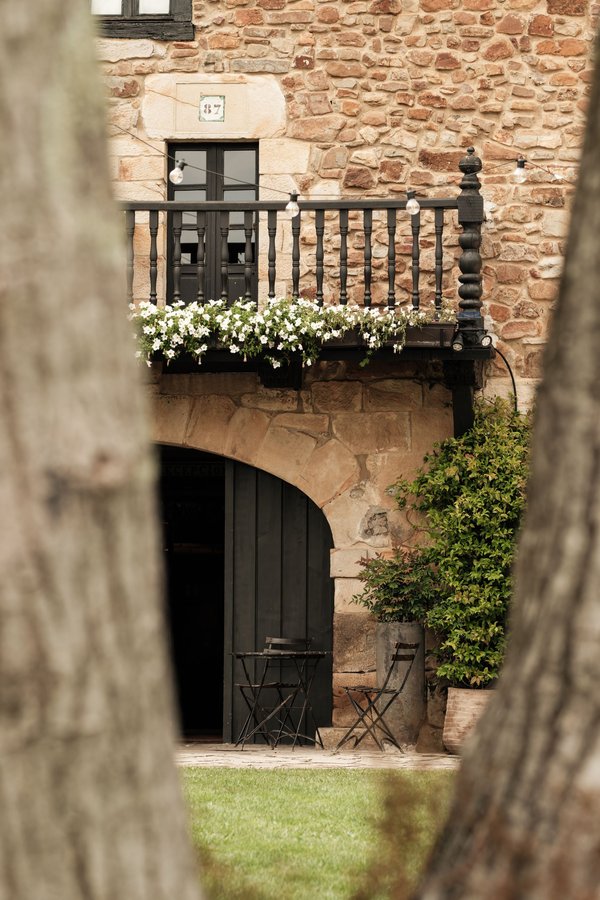 We partner with Trust My Travel so that, in accordance with travel industry regulations, your funds are 100% protected.
Pricing & Booking
Price
£3,495 per person
Extras

Single occupancy supplement
£385
We are often told how nice it is that almost everything is paid for up front. So, while you are with us you can forget about your wallet, relax and enjoy yourselves. Included are:
Group airport transfers (1 x arrival, 1 x departure)
Support vehicle and luggage transfers
TSC host & 2 x English-speaking local guides
All accommodation, meals, snacks & drinks
All activities
Electric bike and helmet hire
100% financial security
Donation to a local cause that is aligned with our values
Flights
Personal costs
Tips (optional, of course)
Travel insurance
Visas (if required)
Our pricing is based on the size of your party. In other words, if you tell us you are likely to be a party of 10, we will send you a booking form based on that group size. We ask for a 30% deposit from at least two people in order to book. If you end up being a larger or smaller group than expected, we will amend your balancing payment accordingly. Balance payments are due 8 weeks before the start of your holiday. Please make sure you are familiar with our Standard Terms & Conditions before booking.
You will receive two emails shortly after booking. First, a payment receipt, then a second email explaining next steps. Within two working days you will then be contacted by a member of our Guest Services team who will look after and advise you in the lead up to your travels.
Book Now

All of our experiences are covered by Trust My Travel who protect our travellers their payments
Flights
You are responsible for booking your own flights. They are not included in the cost of the trip. We usually recommend arriving into Bilbao on a Vueling flight from London Gatwick. If you would like further details to help with your travel plans please contact us.
Transfers
We will provide one transfer for the group on arrival and another on departure. If you need to look at alternative transport options because you are arriving or leaving earlier or later, we recommend contacting Liz Rees, who helps many of our guests with their supplementary transport requirements. Her contact details are liz.rees@travelcounsellors.com or +44 7816 936876.
Protect the Planet
We are thrilled that increasing numbers of our guests are choosing to travel by train and boat, often for environmental reasons. We understand that this may not be practical, but urge you to consider doing so if you can make it work. The obvious solution from the UK is to get a ferry from Portsmouth to Bilbao. Alternatively, of course, you can travel by train, for which Bahn.com is a good place to begin your research. Alternatively Liz Rees will organise your journey for you (see left for contact details).
The Basque Country, located in the western Pyrenees mountains between France and Spain, has rich and vibrant history that dates back centuries. The earliest inhabitants of the region were Iberians who arrived around 1000 BC. They spoke an ancient language that is now known as Basque. Over time, other cultures such as Celts and Romans settled in the area but their influence on modern-day Basques is minimal compared to Iberian culture which remains strong today. The Middle Ages saw significant changes for the region with Christianization beginning in 584 AD when King Leovigild of Visigothic Hispania declared Catholicism its official religion. This was followed by centuries of conflict between Christians and Muslims before Castile annexed Navarre during 1234-1276 period known as Reconquista or "reconquest". During this period many non-Basques began settling into what would eventually become northern Spain's autonomous community called Pais Vasco or "the Land Of The Basques". During this time, it was an independent kingdom with its own language and culture. However, in 1839 the region was annexed by Spain as part of their expansionist policies. During Franco's dictatorship (1939 - 1975), any expression of regional autonomy or cultural identity were suppressed with great brutality and violence leading many thousands of people into exile abroad or within Spain itself for fear of reprisals from his regime. This period also saw mass arrests, disappearances, torture and executions on political grounds throughout Spain including in the Basque country where public use of their language Euskera became illegal. Following Franco's death there began a gradual process towards democracy which allowed for greater freedoms such as allowing new political parties, trade unions etc. In 1979 a Statute Of Autonomy was approved granting limited self-government powers over some matters such as education, health care, etc. In 1980 elections were held giving rise to what is now known today as 'the Autonomous Community Of The Basque Country' which enjoys considerable independence from Madrid while still remaining part if modern day democratic Spain. Today there are approximately 2 million people living within this small yet vibrant nation where Spanish (Castilian) is widely spoken alongside Euskara (Basque). Despite being surrounded by Romance languages like French & Spanish, Euskara continues to be used throughout everyday life making it one of Europe's most unique linguistic treasures.
Slow travel is about savouring the journey, the people, the sights, smells and sounds along the way. It encourages deeper connections, friendship and lifelong memories. It is local, thoughtful and sensitive to its impact. It is an antidote to mindless mass tourism. A bicycle journey – indeed, a journey with The Slow Cyclist – is a wonderful way to travel slowly. With an open mind, an open heart and a little juice in the legs, it can provide the ultimate slow exploration of new lands, their food, history, landscapes and people. But although it's our focus, we don't just want to run great trips. In fact, we spend much of our time thinking about how we can run great trips, while benefiting people and planet. Our values guide us to this end.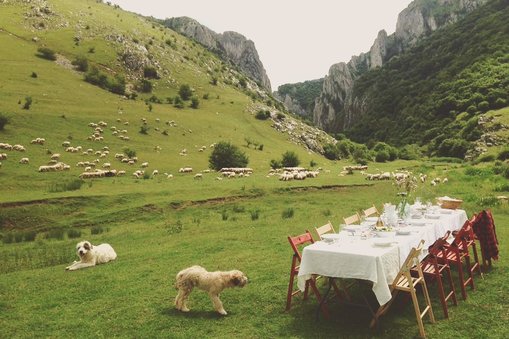 Exceptional Quality
Our passion for creating exceptional shared experiences in places we love is reflected in the journeys we design. We don't rest on our laurels, seeking continued improvement and innovation so that you, our guests, are enriched around every bend in the road.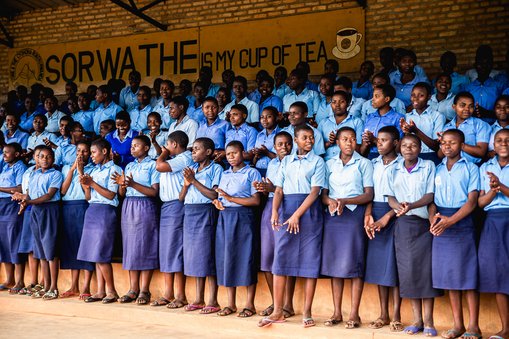 Community Driven
The Slow Cyclist was born as an antidote to mass tourism. All stakeholders, from our guests and team in the UK to our local guides, from food producers we work with to the communities whose lives we touch, must feel our influence and impact is positive.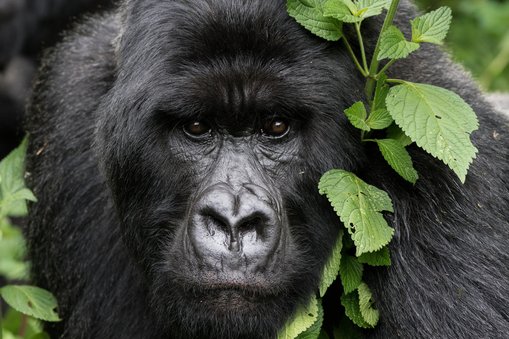 Future Focused
We travel with a light footprint but that's not enough. We can always do more. We are part of a generation that must act responsibly in business and in tourism; one that begins to restore our planet's biodiversity and delicate ecosystems.