An exceptional guided journey by electric from the capital Kigali, through tea and banana plantations and along a chain of lush volcanoes, to the shores of one of Africa's Great Lakes.
Duration

7 nights

Type

Electric biking

Price

£3,995 per person

Group size

Maximum 12

Good To Know

Rwanda is nicknamed the 'Land of a Thousand Hills' and much of the cycling is done on classic African red dirt roads. So even though an electric bike helps, to undertake this journey you should have good general fitness and be comfortable riding an electric bike on dirt roads, up and down hills.
In a world of package holidays to big tourist haunts this trip stood out like a beacon - full of adventure, exercise, fresh food, stunning scenery, wonderful locals. In a word, unique.

Bob M

A quite extraordinary week. It will remain long in the memory. It was all totally magical and was beautifully organised. We loved your team. Jaco was inspiring, the locals charming, friendly. Unforgettable.

Mark W

We had a wonderful time getting to know the team during our cycling days, listening to Jado's marvellous singing or their various translations en-route with the kids. The whole week was full of laughter and smiles.

Emma M
Welcome to The Slow Cyclist
It was in Kigali - where I spent the early part of the last decade running an unlikely project to build a home for cricket in Rwanda - that the seeds of The Slow Cyclist were planted. At weekends I would head off into the back country on my bike to explore its cultivated green hills, sprawling lakes and smoking volcanoes. It is an astonishingly beautiful country; an area roughly the size of Wales that is full of countless friendly faces and endless smooth red dirt roads just waiting to be explored by slow cyclists. Of course, it is mountain gorillas that most visitors travel here to see, but as you are about to find out, there is so much more to this tiny, lush, land-locked gem. It's very special to me and I hope you enjoy your adventures there, just as I have over the years.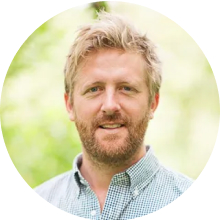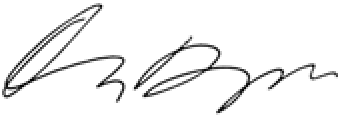 Oli Broom
Founder, The Slow Cyclist
The Journey
Rwanda is a lush land of volcanoes, lakes and patchwork tea and banana plantations. Accompanied by our passionate and thoughtful local team, you will travel through the Land of a Thousand Hills all the way from its capital, Kigali, to Lake Kivu in the north-west of the country. Along the way you will learn about Rwanda's tragic recent past, explore much of its landmass by cycling along red dirt roads through villages perched on hillsides, visit inspiring community projects and get to know parts of this magnificent country that very few visitors ever see. Above all, this is an opportunity to switch off from normal life and move at your own pace through a land of staggering natural beauty and cultural fascination.
Is It For Me?
Our journeys are built around friendship, exceptional hospitality and the great outdoors. Slow Cyclists are curious travellers with a bit of juice in their legs, approaching our time on a bike - or on foot - as an opportunity to explore rather than test our fitness. That's not to say we don't pedal hard sometimes, just that we are often distracted by the food, history and people that make a place special. When we see something interesting, we tend to stop and take it in rather than race by. If this sounds like you, we're pretty sure you'll love your time exploring Rwanda with us.
When to Go?
Although Rwanda is located only two degrees south of the equator, its high elevation makes the climate temperate. The average daily temperature near Lake Kivu, at an altitude of 1,450 metres, is 23°C and this is relatively typical of temperatures across the country all year round. It's best to avoid March and April due to the heavy rains. The light rains in late September, October and November are in fact a lovely time to visit because sunshine is common and the verdant landscape is beautiful. December, January and February are usually ore dry and a really great time to visit.
The Cycling
We will be cycling on and off-road, up and down plenty of hills, so we provide electric mountain bikes as standard. The cycling is not generally difficult although there are short sections that will require more concentration and balance. Cars are very few and far between, though you will get used to the familiar 'ring' of a bicycle taxi. This is the 'Land of a Thousand Hills' so it is important that you have good general fitness and are comfortable riding a bicycle on dirt roads, up and down hills. Whether you are a novice or experienced cyclist, our guides are skilled at spotting your ability and level of confidence and reacting accordingly. Although some days are longer than on other Slow Cyclist journeys, you'll have time to take in the sights and sounds and there will always be someone travelling at your pace.
Gorilla Trekking
For many visitors to Rwanda, a close encounter with a family of mountain gorillas is the wildlife experience of their lives. With that in mind, we have allowed for a day out of the saddle to trek into Volcanoes National Park and track some of nature's most majestic creatures. These are not tame animals by any means. They are completely wild and only tolerate human presence for an hour a day at most. You will be accompanied by guides as you track the gorillas through dense vegetation, along steep trails and at an altitude of more than 2,000 metres. It can be tough going but you are guaranteed to see the gorillas, whether it takes 30 mins or 3 hours to reach them. The Rwandan government charge $1,500 per person for a trekking permit. In additon, we charge a small amount extra for transport and a handling fee, the full amount dependant on the exchange rate at the time of booking. As a cheaper alternative to the gorillas, a trek to see golden monkeys is fantastic. Again, you can spend an hour with them at a total cost of £175 per person.
Food & Drink
Local food is simple and fresh and the very definition of organic. Rwanda is abundant in its vegetable growing, meaning vegetarians and vegans are easily catered for. Beer is brewed locally, though with the exception of 'banana wine', we provide South African wines. Sometimes we'll eat out in the open and, at other times, in local restaurants. During the day we provide local fruit and snacks. Allergies and other preferences are noted at the time of booking.
Itinerary
We take a less-is-more approach to the itineraries we provide. We do this because we think travel is at its best when plans remain flexible and when, as travellers, our guests don't always know what's coming next. So, please treat this itinerary as a guide to how your time with us is likely to unfold. You will have experiences, meet people and see places that we have not listed here. There may also be occasions when, for good reason, we cannot fulfill every detail here. Finally, please treat distances as estimates because the routes we take may vary slightly.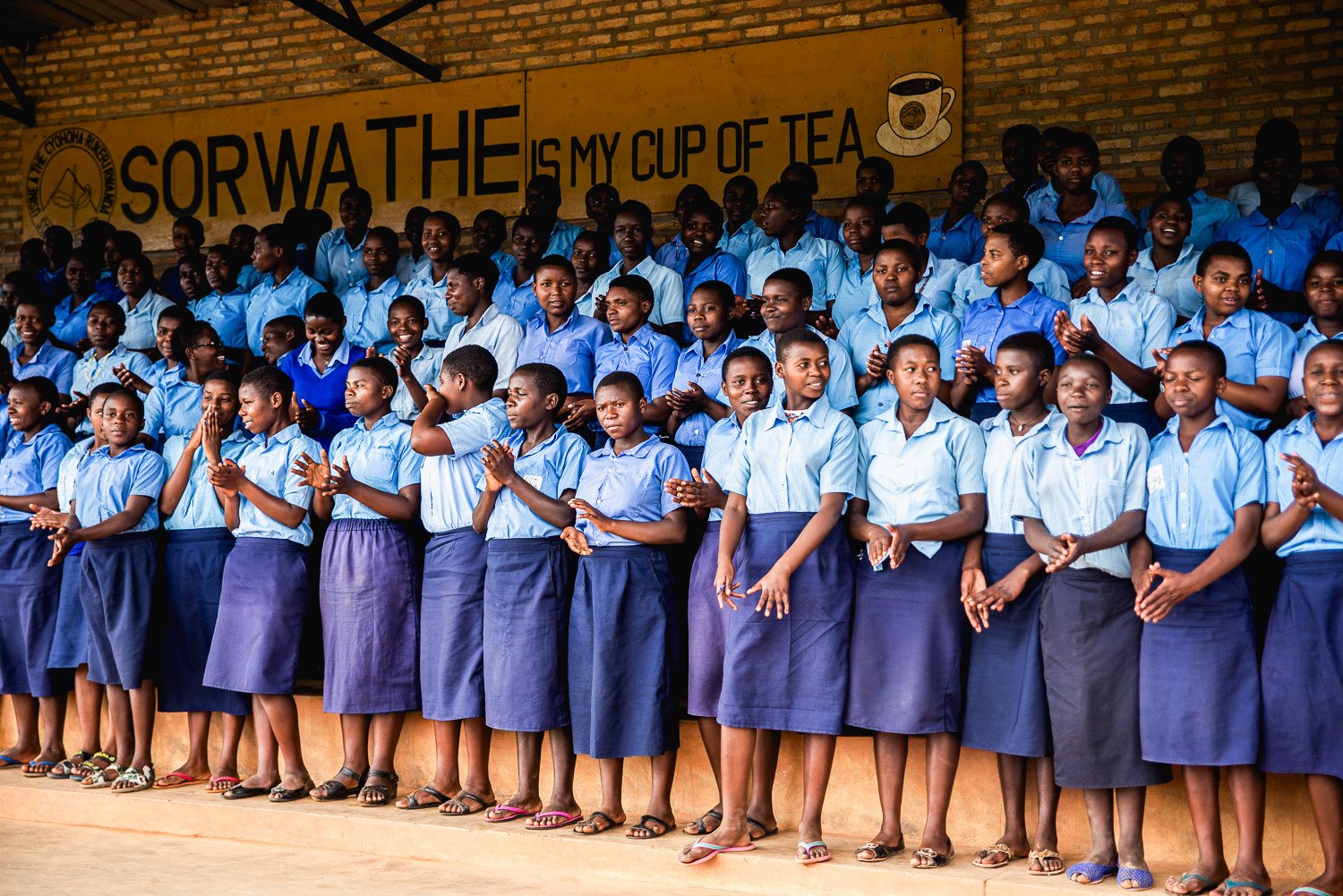 Day 1 - Arrival
Transfer 30 minutes
We recommend arriving in Kigali this evening. If you do, we will meet you and take you to your hotel, Heaven, in the leafy former Belgian quarter. A late dinner will be nearby.
Day 2 - Day in Kigali
Today will be spent in the capital, first at the Kigali Genocide Memorial, a harrowing experience that is a must for any first-time visitor. We'll then visit the Kinamba Community Project with time afterwards to either relax by the pool or see a local market. In the evening, we'll have dinner and brief you on the adventure ahead.
Day 3 - Kigali to Kinihira
Cycling 50 kms
We start cycling today from the top of Mt. Jali, Kigali's highest peak. It's often shrouded in mist, making for an atmospheric start to our journey, with views over the valleys coming into focus around every twist in the road. We'll have a picnic lunch en-route before a lengthy descent into tea fields. It's one final climb up to Sorwathe, one of Rwanda's famous tea estates and our simple home for the night. If we are lucky, we may be able to see Mt. Muha Bura from our bedroom balconies.
Day 4 - Kinihira to Lake Ruhondo
Cycling 50 or 60 kms
After breakfast we'll have a chance to see behind the scenes at the tea plantation. Then it's back in the saddle for a fantastic descent through the tea fields and a steady climb to the shores of the Twin Lakes, Ruhondo and Burera. We'll stay in a friend's guest house with extraordinary views over Lake Ruhondo and the volcanoes. If it's a clear evening we'll be able to see the smoking, active Nyiragongo in Congo.
Day 5 - Lake Ruhondo to Ruhengeri
Walking 2.5 hours - Cycling 32 kms
We'll start the day by walking along the shore of Lake Ruhondo, then climbing up to a beautifully situated lodge for lunch. Along the way we'll pass through villages and visit a vibrant community project. In the afternoon, the landscape changes on a fantastic ride as we head towards Kinigi and finally arrive in the frontier town of Ruhengeri. We will spend two nights at La Locanda.
Day 6 - Gorilla Trekking
Today, should you choose to do so, you will be trekking into the jungle to spend time with some of the last remaining mountain gorillas on the planet. See more about the experience in the On the Move section of this brochure, not least because there are alternatives. Tonight is our second night spent in Ruhengeri, with dinner at La Locanda.
Day 7 - Ruhengeri to Rubavu
Cycling 85 kms
Our final destination is Lake Kivu, one of the deepest lakes in the world and a Great Lake of Africa. To get there we will enjoy a magnificent ride along a chain of volcanoes, through bamboo forests, remote villages and banana plantations before stopping for lunch at the beautifully situated home of the late humanitarian and author Rosamond Carr. From there it's a thrilling descent and one last climb to reach Kivu, where we will spend the night at Kivu Paradis.
Day 8 - Departure
After a morning spent relaxing by Lake Kivu you will be transferred to Kigali for your onward journey.
Practical Information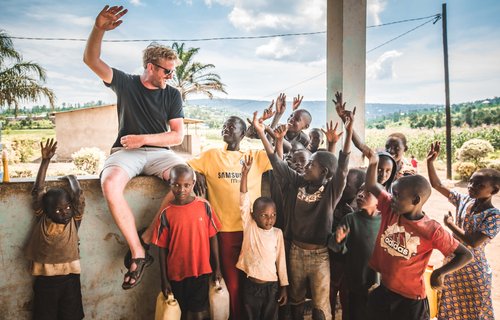 Guiding & Support
Our attention to detail sets us apart. You will be accompanied by a member of The Slow Cyclist team who will act as your host. In addition, you will be looked after by our local English-speaking guides and drivers throughout. We're sure you will become firm friends by the time you leave. Finally, your bags will be driven ahead each day and a support vehicle will be on hand (although never too close) in case you need a lift.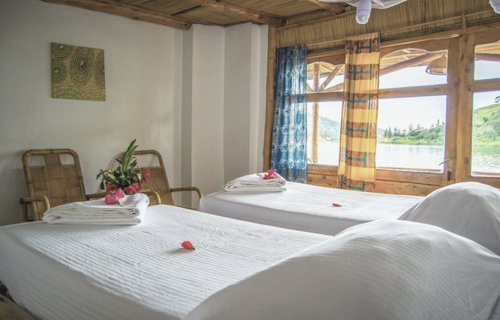 Accommodation
Part of the joy of Rwanda is that it enables the traveller to immerse him or herself fully. There is little tourism beyond the gorillas and as such, accommodation is limited across the whole country. That said, we've chosen places that are as comfortable as each location offers. Some nights are more basic than others. More often than not the location will be stunning. We provide our own pillows, shampoos and soaps. Lodging is based on twin or double sharing although a single supplement is available. Rooms are en-suite where possible and WiFi or a good 4 or 5G connection is generally available overnight. Rest assured that you will always be well looked after.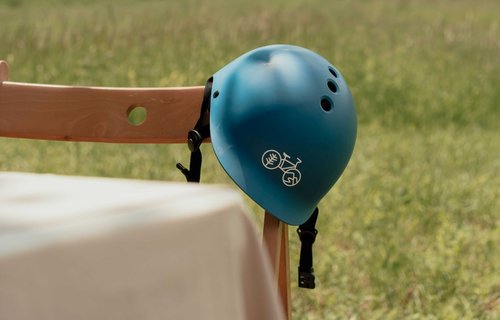 Bikes & Safety
We take your safety seriously. You must wear a helmet when cycling and we cannot accept bookings from anyone unwilling to wear one. The bikes you'll be riding with us are electric mountain bikes. You will be given a brief lesson in how to use them effectively before we start cycling. If you have any technical issues during your time with us, from squeaky brakes to punctures, please let us know and we'll fix it. And finally, please don't worry if you feel you are too slow or too fast for others in the group. We have a guide at the front and one at the back precisely for that reason. Please remember, we're not here to race; this is a journey to take time over.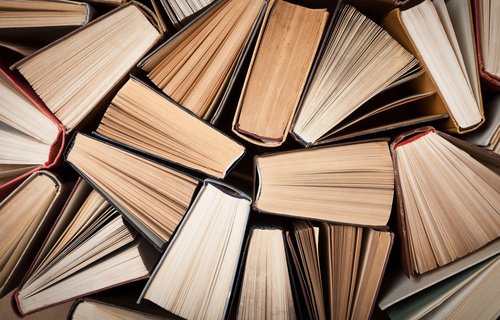 Packing & Reading
Well in advance of your travels we will send you an online Information Pack including various details you need to know in advance. This will include a suggested packing list. You may also wish to start reading about Rwanda. Although the most celebrated literary work covers the 1994 genocide against the Tutsi, the range and quality of literature is quite staggering. Here are four of our absolute favourites. Should you wish to buy any, we recommend doing so from our favourite bookshop, Mayfair's Heywood Hill.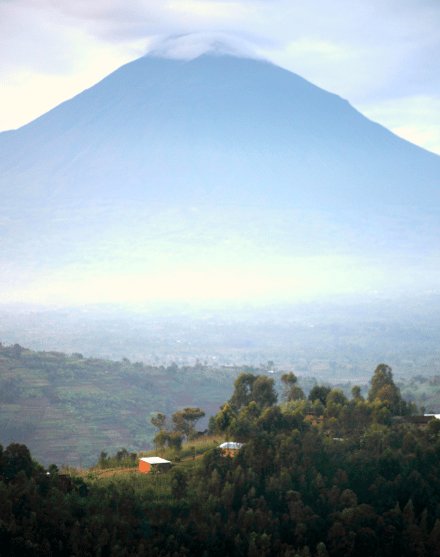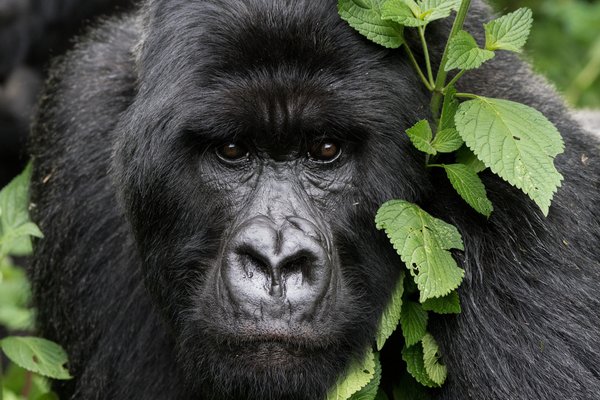 We partner with Trust My Travel so that, in accordance with travel industry regulations, your funds are 100% protected.
Pricing & Booking
Price
£3,995 per person
Extras

Gorilla Permit
Apprximately £1,350 pp
Golden Monkey Permit
£175 pp
Upgrade, Nights 1 & 2
£400 pp
Upgrade, Nights 5 & 6
£700 pp
Single Supplement
£495 pp
We are often told how nice it is that almost everything is paid for up front. So, while you are with us you can forget about your wallet, relax and enjoy yourselves. Included are:
Group airport transfers (1 x arrival, 1 x departure)
Support vehicles and luggage transfers
TSC host & 3 x English-speaking local guides
All accommodation, meals, snacks & drinks
All activities
Electric bike and helmet hire
100% financial security
Donation to a local cause that is aligned with our values.
Flights
Trekking permits
Personal costs
Travel insurance
Visas (if required)
We require a 30% deposit on the core trip price at the time of booking. If you choose to trek to see gorillas or golden monkeys we require payment in full upon booking. Both are non-refundable. The balance is due 8 weeks before the departure date. The price listed in this brochure is valid until 30 November 2023, after which date we may review our prices. Please make sure you are familiar with our Standard Terms & Conditions before booking.
You will receive two emails shortly after booking. First, a payment receipt, then a second email explaining next steps. Within two working days you will then be contacted by a member of our Guest Services team who will look after and advise you in the lead up to your travels.
Book Now

All of our experiences are covered by Trust My Travel who protect our travellers their payments
Flight Arrangements
You are responsible for booking and paying for your own flights to and from Rwanda. If you would like help resarching and booking your flights we recommend contacting Liz Rees, who helps many of our guests with their supplementary transport requirements. Her contact details are liz.rees@travelcounsellors.com or +44 7816 936876.
Flight Recommendations
Many airlines service Kigali, Rwanda's capital, from the UK and around the world. Most of our guests fly with Brussels Airlines or KLM because the itinerary tends to work best when arriving on the evening of day 1 and departing on the evening of day 8. However, Kenya Airways, Ethiopian Airlines, Turkish Airlines and Qatar Airways provide a range of service options.
Transfers
We provide transfers for all members of the party on days 1 & 8. If you intend to arrive / depart early or late and would like us to help with your transfer to or from Kigali International Airport we will be happy to do so, but will not be able to provide a free service.
Rwanda is a land of sprawling lakes, cultivated green hills and smoking volcanoes made famous by Gorillas in the Mist. Of course, it's gorillas that most visitors come here to see - and they do provide a magical experience - but there is so much more to this tiny, lush, land-locked gem. The country remained 'undiscovered' until late in the 19th century, made up of a complex society of family clans. During German and then Belgian colonisation cash crops, such as coffee and sugar, were introduced and schools and roads built. However, alongside came relentless social and political upheaval that continued into the post-colonial era and ultimately culminated in the 1994 genocide. Over the past two decades Africa's most densely populated country has embarked on a remarkable journey, winning global acclaim for tackling social divisions and dragging millions over the poverty line. The population is young and a stable government has helped develop roads, create accessible broadband, and encourage a budding private sector economy that is seeing increasing foreign investment. Crime and corruption levels are some of the lowest on the continent and, in recent years, Rwanda has been named the safest country in Africa, with Kigali the cleanest and most liveable city.
Slow travel is about savouring the journey, the people, the sights, smells and sounds along the way. It encourages deeper connections, friendship and lifelong memories. It is local, thoughtful and sensitive to its impact. It is an antidote to mindless mass tourism. A bicycle journey – indeed, a journey with The Slow Cyclist – is a wonderful way to travel slowly. With an open mind, an open heart and a little juice in the legs, it can provide the ultimate slow exploration of new lands, their food, history, landscapes and people. But although it's our focus, we don't just want to run great trips. In fact, we spend much of our time thinking about how we can run great trips, while benefiting people and planet. Our values guide us to this end.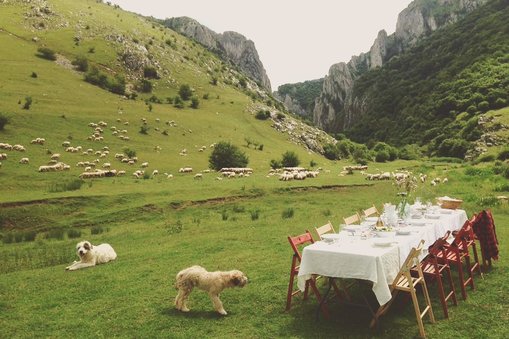 Exceptional Quality
Our passion for creating exceptional shared experiences in places we love is reflected in the journeys we design. We don't rest on our laurels, seeking continued improvement and innovation so that you, our guests, are enriched around every bend in the road.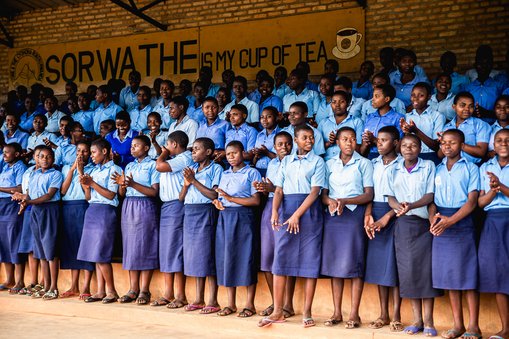 Community Driven
The Slow Cyclist was born as an antidote to mass tourism. All stakeholders, from our guests and team in the UK to our local guides, from food producers we work with to the communities whose lives we touch, must feel our influence and impact is positive.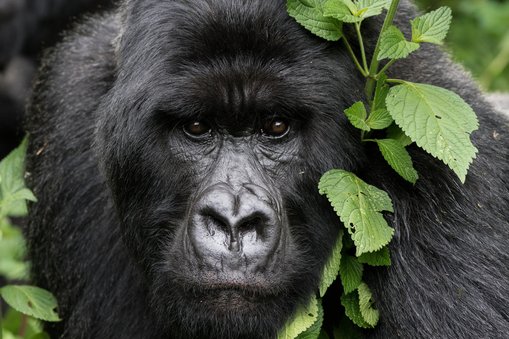 Future Focused
We travel with a light footprint but that's not enough. We can always do more. We are part of a generation that must act responsibly in business and in tourism; one that begins to restore our planet's biodiversity and delicate ecosystems.