This is an exceptional guided journey by electric bike and on foot through the remote, atmospheric valleys of Zagori in northern Greece. Nestled in the remote Pindus mountains, the region is home to 46 slate-roofed stone villages, collectively known as Zagorohoria, that are linked by arched stone bridges, quiet roads and mule tracks that wind their way through some of Greece's most stunning landscapes, including the extraordinary Vikos gorge.
Duration

5 nights

Type

Electric biking & walking

Price

£2,850 per person

Group size

Maximum 12
"I feel overwhelmed by our experience. Wow. Zagori was better than we could have ever imagined. What an amazing area - stunning and remote, the most wonderful bike rides and walks."

Catherine T

"Absolutely one of the best holidays we have ever had. I didn't even know Greece had such beautiful mountain landscapes and villages. The food was fantastic and every detail was carefully thought out. We loved every minute."

Gillian H

"In Zagori I experienced what I can only describe as a perfect combination of fun, laughter and adventure that represented an extraordinarily well constructed holiday which I will never forget."

Tim D
Welcome to The Slow Cyclist
Zagori is a land apart from the rest of Greece. Its 46 stone villages, nestled in endless forests, deep gorges and beside crystal clear rivers, are perhaps Greece's best kept secret and certainly home to some of its most beautiful landscapes and fascinating customs. I hope you enjoy exploring the region as much as I have over the years.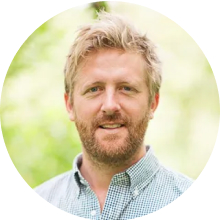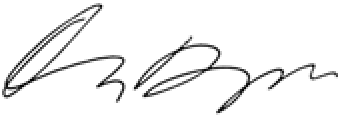 Oli Broom
Founder, The Slow Cyclist
The Journey
Accompanied by our passionate and thoughtful team - two local guides and a Slow Cyclist host - you will travel on foot and by electric bike alongside gorges, through rich forests and across high pastures where semi-nomadic shepherds graze flocks of sheep. You will walk up ancient herding tracks, swim in crystal clear rivers and marvel at gracefully arched bridges. In the evenings you will enjoy wonderful hospitality in traditional guesthouses. This is a journey to take time over.
Is It For Me?
Our journeys are built around friendship, exceptional hospitality and the great outdoors. Slow Cyclists are curious travellers with a bit of juice in their legs, approaching our time on a bike - or on foot - as an opportunity to explore rather than test our fitness. That's not to say we don't pedal hard sometimes, just that we are often distracted by the food, history and people that make a place special. When we see something interesting, we tend to stop and take it in rather than race by. If this sounds like you, we're pretty sure you'll love your time exploring Zagori with us.
When to Go?
We host guests between early May and late October. Weather in Zagori is generally very pleasant. In spring and autumn the temperatures tend to be in the late teens or early 20s. Increasing to between 25 and 35 Celsius in the summer. Temperatures drop a few degrees in the evenings. Even in winter when the high mountains are covered with snow, Zagori keeps quite mild with temperatures not dropping below 7 degrees. Rainfall is hard to predict but you have a higher chance of getting wet before May and after October.
The Walking & Cycling
The walking sections of the journey take you up ancient mule tracks, through traditional villages and across pastoral landscapes. Some of the walks require you to be a good walker. The cycling consists almost exclusively of quiet tarmac roads - albeit the occasional gravel track - allowing you to travel through incredible landscapes in all weather conditions. The Pindus Mountains are steep and dramatic, and there are a few long hills – both up and down – along the route, making an e-bike essential to get the most out of your time with us. You will have time to gaze at the magnificent views, to experience village life, and to relish the natural beauty of your surroundings. We cater for all cycling abilities – and the peaceful roads, with very few cars, are a cyclist's dream. Whether you are a novice or experienced cyclist, our guides are skilled at spotting your ability and level of confidence and reacting accordingly.
Flora
Zagori is unusual in many ways, but none more so than its flora. In fact, the Vikos Gorge – which splits Zagori in two – is home to several species of flower found nowhere else in the world. The exceptional flora is down to the region's unusual geology, abundant water and favourable climate. Almost any time of year can throw up unusual specimens but for those who want to see the region in full bloom, late spring is the time to go. From May through to early July the hillsides are painted with a colour palette that changes from week to week: from poppies, daisies, dianthus, narcissus, star of Bethlehem and bell flowers to phlomis, purple-flowering sage, elder-flowered and green-winged orchids, asphodel and acanthus, the scent and sight of the Zagorian meadows is heady and mesmerising.
Food & Drink
Local food is simple, fresh and delicious. Many of the guest houses grow their own vegetables and the mountain diet is full of local cheeses, filo pastry pies, hearty baked vegetables, open-fire cooked meats, and of course the ubiquitous Greek salad. Traditional puddings of home-bottled fruits are served with local Greek yoghurt, and energy is renewed with mouth-watering honey drenched cakes. Local wines have been sourced, and the fruit liqueurs are a must after dinner. Or perhaps some of the home-made tsipouro spirit? During the day we provide local fruit and snacks. Allergies and other preferences are noted at the time of booking.
Itinerary
We take a less-is-more approach to the itineraries we provide. We do this because we think travel is at its best when plans remain flexible and when, as travellers, our guests don't always know what's coming next. So, please treat this itinerary as a guide to how your time with us is likely to unfold. You will have experiences, meet people and see places that we have not listed here. There may also be occasions when, for good reason, we cannot fulfill every detail here. Finally, please treat distances as estimates because the routes we take may vary slightly.
Day 1 - Arrival
Transfer 3.5 hours
For those arriving on the recommended flight, we provide a transfer to Dilofo, where we stay in a charming traditional mansion in the heart of this beautiful Zagorian village. Dinner is in a village restaurant.
Day 2 - Dilofo to Fragades
Morning cycle 29 kms - Afternoon cycle 13 kms
After breakfast and our bike fitting we will leave Dilofo on bicycles. We start with a beautiful downhill before climbing up to Dikorfo. It is a challenging climb but we will be rewarded with some spectacular views and a delicious, freshly prepared lunch. This afternoon we continue our cycle to Fragades, where we stay in a charming family-run guest house with uninterrupted views over the surrounding lush landscape.
Day 3 - Fragades to Kapesovo
Morning cycle 25 kms - Afternoon cycle 4.5 kms
We leave Fragades on bike heading west and, after stopping to see the wonderful church at Negades, we wind our way along a gloriously peaceful back road, ending with lunch in a local taverna. In the afternoon we will continue our cycle to Kapesovo, high above the surrounding hills. Dinner is in the village and your accommodation is a lovely guest house owned and run by Gianna and her family.
Day 4 - Kapesovo to Kato Pedina
Morning walk 7.5 kms - Afternoon cycle 29 kms
We leave Kapesovo on foot, climbing a stone shepherds' track built in the 17th century to connect Vradeto with the outside world. When we reach the village of Vradeto, we'll enjoy a rest at our friend Konstantina's coffee shop before continuing to Beloi for our first sight of the Vikos Gorge. We will have a picnic lunch in the hills above Vradeto. In the afternoon it's a fantastic cycle to Kato Pedina, set amid the plains of the Pindus Mountains and home to our overnight accommodation.
Day 5 - Kato Pedina to Papigo
Morning walk/cycle 5.5 kms - Afternoon cycle 27 kms
After a slow morning we will either walk or cycle to the village of Elafotopos, where we will meet our friend Lena who will show us the art of weaving and felt making before cooking us a delicious homemade lunch. In the afternoon we will enjoy a stunning ride with increasingly epic views as we near the Vikos Gorge. Along the way we will find the perfect spot for a dip in the Voidomatis River, if you're brave enough. Our final night is spent in charming Papigo, perching precariously at the entrance to the gorge.
Day 6 - Departure
This morning you will have the opportunity to enjoy a morning walk either to the Papigo pools or around the village. We will then take you for your farewell lunch before we say goodbye and send you on the way to the airport.
Practical Information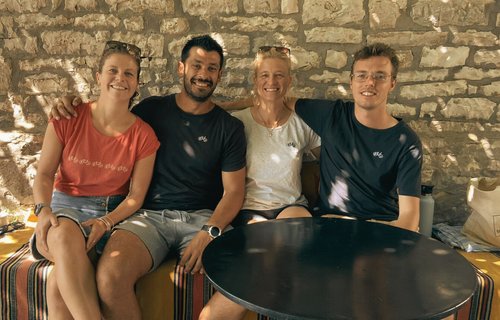 Guiding & Support
Our attention to detail sets us apart. You will be accompanied by a member of The Slow Cyclist team from the UK who will act as your host. In addition, you will be looked after by two of our local guides throughout. We've developed a fantastic line-up in Zagori over the past few years, each guide fluent in English and with an array of skills and interests. We're sure you will become firm friends by the time you leave. Finally, your bags will be driven ahead each day and a support vehicle will be on hand (although never too close) in case you need a lift.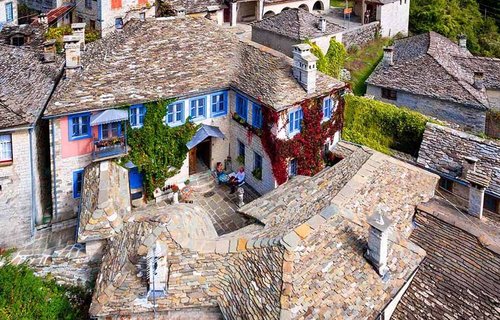 Accommodation
We avoid big, soulless hotels, preferring intimate guest houses and homes that offer charm, comfort and a beautiful location. Some will be exclusively ours, but in some there may be other guests. We provide our own pillows, shampoos and soaps. Lodging is based on twin or double sharing although a single supplement is available. Rooms are en-suite where possible and WiFi or a good 4G or 5G connection is available each night. Because of the nature of the houses we stay in, some rooms are better than others. Our hosts always try to share the best rooms fairly throughout the week. If accommodation is listed in this itinerary it is as a guide; where required any substitutes will be of similar quality.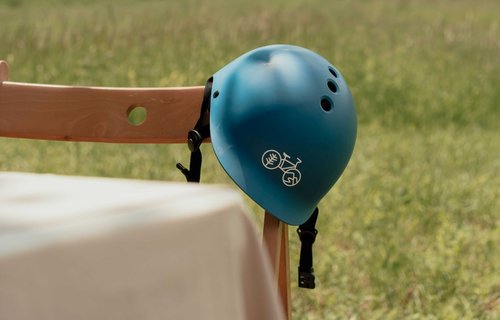 Bikes & Safety
We take your safety seriously. You must wear a helmet when cycling and we cannot accept bookings from anyone unwilling to wear one. The bikes you'll be riding with us are electric bikes. You will be given a brief lesson in how to use them effectively before we start cycling. If you have any technical issues during your time with us, from squeaky brakes to punctures, please let us know and we'll fix it. And finally, please don't worry if you feel you are too slow or too fast for others in the group. We have a guide at the front and one at the back precisely for that reason. Please remember, we're not here to race; this is a journey to take time over.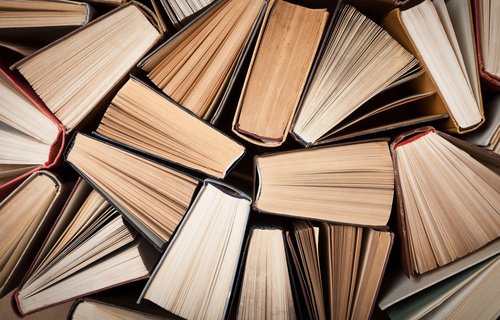 Packing & Reading
Well in advance of your travels we will send you an online Information Pack including various details you need to know in advance. This will include a suggested packing list. You may also wish to start reading about Zagori and Greece. While the country has a notable and rich literary tradition stretching back centuries, we have chosen this selection of books as providing a varied insight into northern Greece. Should you wish to buy any, we recommend doing so from our favourite bookshop, Mayfair's Heywood Hill.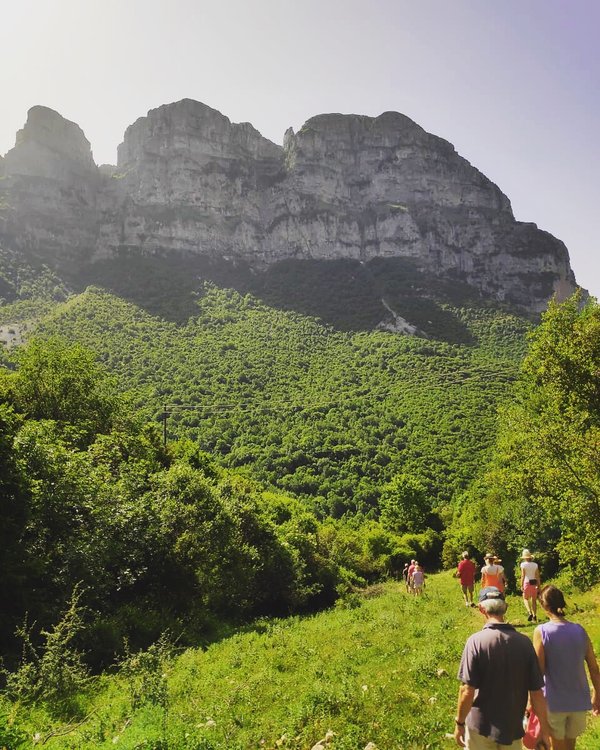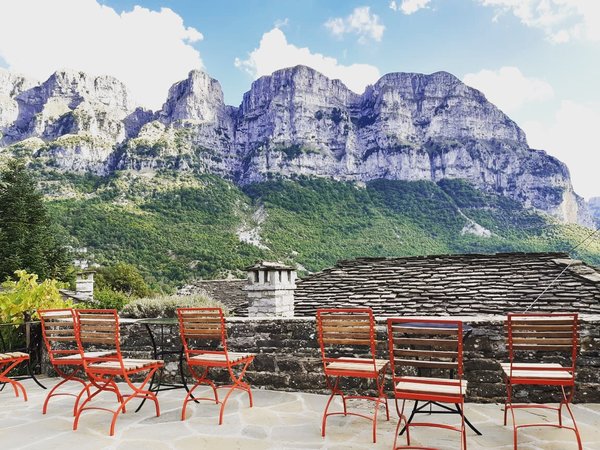 We partner with Trust My Travel so that, in accordance with travel industry regulations, your funds are 100% protected.
Pricing & Booking
Price
£2,850 per person
Extras

Single occupancy supplement
£385
We are often told how nice it is that almost everything is paid for up front. So, while you are with us you can forget about your wallet, relax and enjoy yourselves. Included are:
Group airport transfers (1 x arrival, 1 x departure)
Support vehicle and luggage transfers
TSC host & 2 x English-speaking local guides
All accommodation, meals, snacks & drinks
All activities
Electric bike and helmet hire
100% financial security
Donation to a local cause that is aligned with our values
Flights
Personal costs
Tips (optional, of course)
Travel insurance
Visas (if required)
We require a 30% deposit on the core trip price (i.e. not on any extras) at the time of booking. The balance is due 8 weeks before the departure date. The price listed in this brochure is valid until 30 November 2023, after which date we may review our prices. Please make sure you are familiar with our Standard Terms & Conditions before booking.
You will receive two emails shortly after booking. First, a payment receipt, then a second email explaining next steps. Within two working days you will then be contacted by a member of our Guest Services team who will look after and advise you in the lead up to your travels.
Book Now

All of our experiences are covered by Trust My Travel who protect our travellers their payments
Flights
You are responsible for booking your own flights. They are not included in the cost of the trip. Regular flights from London to Corfu or Preveza provide the best options from the UK. The Preveza transfer time is 2.5 hours and Corfu transfer time is 3.5 hours, including the ferry. We will liaise with you to agree the best flights for your group.
Transfers
We will provide one transfer for the group on arrival and another on departure. If you need to look at alternative transport options because you are arriving or leaving earlier or later, we recommend contacting Liz Rees, who helps many of our guests with their supplementary transport requirements. Her contact details are liz.rees@travelcounsellors.com or +44 7816 936876.
Protect the Planet
We are thrilled that increasing numbers of our guests are choosing to travel to Greece either by rail or by a combination of rail and ferry, via Italy. We understand that this may not be practical, but urge you to consider doing so if you can make it work. The most popular route is London to Bari, with a ferry across to Igoumenitsa. Liz Rees can organise your journey for you.
Although the region's history can be traced back to antiquity, most of the buildings date from the 17th and 18th centuries, when Zagori became an important staging point for Ottoman traders on the silk routes. Thriving, wealthy communities developed here, a fact that is evident in the many large houses in each settlement. During the mid 18th century many local merchants began moving to more prosperous cities such as Constantinople, Venice and Rome, leaving the villages with greatly diminished populations. Today many of the villages are national monuments, with their limestone walls, heavy-slated roofs, narrow cobbled streets and beautiful squares under vast, spreading plane trees. The sturdy churches and simple wayside chapels are all beautifully preserved. Some of the villages are practically ghost towns, with others populated by older residents intent on preserving traditional village life. With state assistance, a system of smooth narrow roads has been built that connects the villages. Yet time seems to have forgotten this special mountain region, making it the perfect place to get away from the rush of modernity.
Slow travel is about savouring the journey, the people, the sights, smells and sounds along the way. It encourages deeper connections, friendship and lifelong memories. It is local, thoughtful and sensitive to its impact. It is an antidote to mindless mass tourism. A bicycle journey – indeed, a journey with The Slow Cyclist – is a wonderful way to travel slowly. With an open mind, an open heart and a little juice in the legs, it can provide the ultimate slow exploration of new lands, their food, history, landscapes and people. But although it's our focus, we don't just want to run great trips. In fact, we spend much of our time thinking about how we can run great trips, while benefiting people and planet. Our values guide us to this end.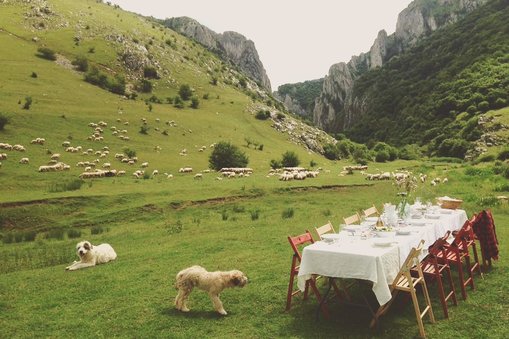 Exceptional Quality
Our passion for creating exceptional shared experiences in places we love is reflected in the journeys we design. We don't rest on our laurels, seeking continued improvement and innovation so that you, our guests, are enriched around every bend in the road.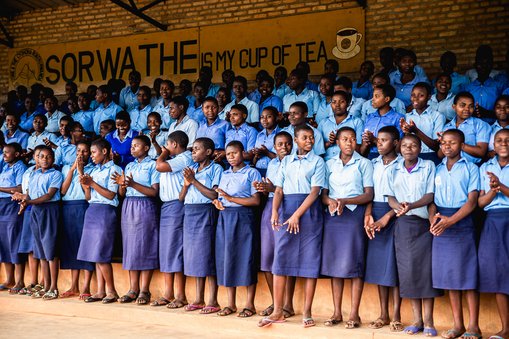 Community Driven
The Slow Cyclist was born as an antidote to mass tourism. All stakeholders, from our guests and team in the UK to our local guides, from food producers we work with to the communities whose lives we touch, must feel our influence and impact is positive.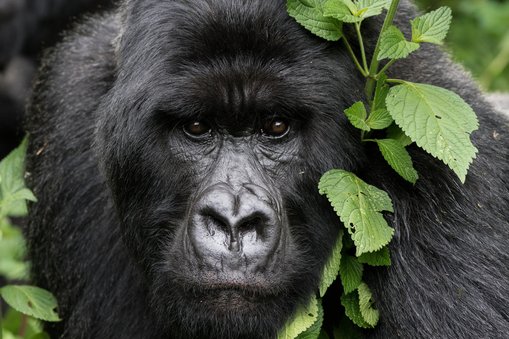 Future Focused
We travel with a light footprint but that's not enough. We can always do more. We are part of a generation that must act responsibly in business and in tourism; one that begins to restore our planet's biodiversity and delicate ecosystems.