A wonderful guided journey travelling north to south by electric bicycle and on foot through central Crete's unspoilt and varied landscapes. Via an unfolding series of stories, immerse yourself in traditional Cretan culture and its rich history, enjoying the hospitality of its proud people and the freshness of its mountain food. Natural beauty aside, the joy of this trip is the forging of connections with the characterful Cretans, as we come to understand how they are bound with such passion to their island.
Duration

5 nights

Type

Electric biking & walking

Price

£2,995 per person

Group size

Maximum 12

Good To Know

Generally rooms are en-suite but there are a couple of nights where they may not be.
"One of the best holidays we have ever had. Pure magic from beginning to end. We have been riding on a high since returning home and telling everyone."

Nigel S

"Simply the best holiday we have ever had. Amazing scenery and cultural interactions. The guiding team were excellent and we had some beautiful spots for lunch with glorious food. I cannot recommend highly enough."

Max P

"A brilliant trip from start to finish. The level of support and hospitality provided was first-rate, I cannot fault a single minute of the trip and would highly recommend traveling with this thoughtful, warm and meticulous company."

Georgina F
Welcome to The Slow Cyclist
Crete is a remarkable island for many reasons. Of course, its deserted southern beaches are known as being some of the best in Europe but it is the extraordinary interior that attracts a discerning traveller. Their reward is not only to have the place largely to themselves, but to enjoy the company of some of the friendliest and fiercely passionate people on the continent. Their identity, culture, spirit, traditions and generosity, their lovingly prepared mountain food, their music and their raki are all on show on this classic Slow Cyclist journey. I hope you enjoy it!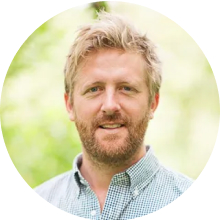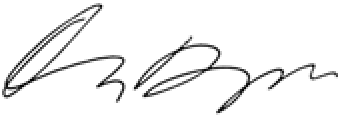 Oli Broom
Founder, The Slow Cyclist
The Journey
En route to the spectacular and verdant Amari Valley, we will pass through an area of charming villages with local artisans, as well as gorges and monasteries sacred to the Cretans to this day. We then saddle up for a lovely ride through the heart of inland Crete. As we meander through deserted valleys, legendary Psiloritis (Mount Ida), birthplace of Zeus, is a towering presence throughout. From myth to ancient history, we travel through areas vital to the Greek and Roman civilisations. We linger for a day of exploration and hiking around the spring town of Zaros and nearby Rouvas Forest. Towards the end of our journey we enter the Asterousia mountains, where vultures ride thermals above the stark moonscape that plunges into the Libyan sea, our final destination.
Is It For Me?
Our journeys are built around friendship, exceptional hospitality and the great outdoors. Slow Cyclists are curious travellers with a bit of juice in their legs, approaching our time on a bike - or on foot - as an opportunity to explore rather than test our fitness. That's not to say we don't pedal hard sometimes, just that we are often distracted by the food, history and people that make a place special. When we see something interesting, we tend to stop and take it in rather than race by. If this sounds like you, we're pretty sure you'll love your time exploring Crete with us.
When to Go?
We host guests in Crete in April, May, early June, September and October. The summer is too hot but spring and autumn are wonderful. Temperatures in April, May and October tend to be between 20 to 25°C. Early June and September are typically a little warmer. Of course, temperatures drop a few degrees in the evenings. Rain is rare in the months we travel. Wildflowers can be found through spring and early summer but they are usually at their peak in April and early May.
The Walking & Cycling
We provide electric mountain bikes as they are the best tool for the job. Cycling distances are between 40 and 65 kms on the days we cycle, on a mix of tracks and quiet tarmac backroads, mainly through undulating countryside but with a steeper climb on the last day. It is suitable for most levels of cyclist, even if you lack a lot of experience. However, you do need to have a moderate level of fitness to enjoy yourself, and should be comfortable cycling up and downhill on and off road. Whether you are a novice or experienced cyclist, or somewhere in between, our guides are skilled at spotting your ability and level of confidence and reacting accordingly. There are two walks, both between 2-3 hours. These are not too technical, although they do require sturdy walking boots and you will need to be comfortable walking on uneven ground, up and downhill.
Food & Drink
Many of us love Greek cuisine and feasting on Cretan mountain food is an elemental part of this journey. Dishes, which often trace back to Minaon times, are fresh, delicious and organic. Locals grow their own vegetables and rear their own animals (goat and lamb are staples). Fish features less. Sometimes you'll eat out in the open, at other times in private homes, traditional kitchens and small guest houses. During the day we provide local fruit and snacks. Allergies and other preferences are noted at the time of booking.
Itinerary
We take a less-is-more approach to the itineraries we provide. We do this because we think travel is at its best when plans remain flexible and when, as travellers, our guests don't always know what's coming next. So, please treat this itinerary as a guide to how your time with us is likely to unfold. You will have experiences, meet people and see places that we have not listed here. There may also be occasions when, for good reason, we cannot fulfill every detail here. Finally, please treat distances as estimates because the routes we take may vary slightly.
Day 1 - Arrival
Transfer 2 hours
On arrival in Crete you will be transferred to Thronos village in the heart of the island. On the way, and depending on timings, we will stop at three fascinating historical locations. First, the artisan village of Margarites to see local potters keeping alive traditions dating back to Minoan times. Next, the scattered ruins of the ancient city at Eleftherna, where we enjoy a quick stroll to understand its Hellenic and Roman relevance. Finally, the 16th century monastery at Arkardi, a deeply significant place for Cretans with a tragic history. On our way to Thronos we skirt around Psiloritis mountain before turning into the verdant Amari valley. A warm family welcome awaits us in the village. The hotel has a pool and a rustic taverna, where we will have dinner.
Day 2 - Thronos to Zaros
Morning cycle 40 kms - Afternoon cycle 20 kms
We meander around the Amari valley's quiet roads this morning, first to the village of Meronas and then beside a stream and through olive groves to the abandoned monastery at Asomaton. Skirting along the southern foothills of Psiloritis, we continue through rolling scenery, with goats and sheep for company, through numerous villages, one of which we stop at to enjoy a lesson in Cretan music by the talented Adonis. After a picnic lunch, Slow Cyclist style, we journey to the small town of Zaros. The gorgeous setting for our next two nights is a farm nestled alone in a small valley. The family owners have created a special environment that is true to their values of sustainability, quality craftsmanship, consideration for the land and gentle hospitality. There are no electric lights, just candlelight.
Day 3 - Rouvas Gorge
Afternoon walk 2-3 hours
In an open 4x4 we adventure into the heart of the Rouvas forest, on the slopes of Psiloritis above Zaros. We join Nikos, bursting with character and a passionate truffle hunter. Depending on the season, we will join him on a hunt with his Italian hunting dogs, after which he and his daughter will prepare a truffle lunch. If truffle hunting is not possible, Nikos will turn his infectious enthusiasm to his other passion: bees. After this feast, we will trek down the beautiful Rouvas gorge, full of streams, small cascades and lush vegetation, ending at Votomos lake. Before dinner back at the farm, we can help prepare the bread and raki before a fun evening of food and music with our family hosts.
Day 4 - Zaros to Kapetaniana
Morning cycle 40 kms - afternoon cycle 25 kms
This morning we leave behind the mythical mountains to drop into the Mesara plain, the largest and most fertile in Crete, hence its attraction to the ancient civilisations. With a guide, we visit the Minoan antiquities of Phaistos (dating back to around 2000 BC), which enjoy an impressive setting with panoramic views. Then we cycle along the undulations at the edge of the Mesara plain, through its agricultural villages which live off the endless olive groves, before an epic lunch at Maria's taverna. Maria's simple and delicious seasonal food is much needed to fuel us for our late afternoon winding climb into the Asterousia mountains. What a change and what a surprise! Breathtaking scenery, a very special guest house and a larger than life host await. Oh, and an infinity pool.
Day 5 - Asterousia Mountains, Africa Beyond
Morning walk 2 hours - Afternoon cycle 40 kms
An epic day and a fitting conclusion to our Cretan journey. By jeep we are driven down a steep dirt-road to the coast. From here we hike along a rocky path from the village of Ai Giannis, through a small forest, to the monastery of Koudoumas, one of the most important on the island. We pass beaches and caves where priests took refuge in medieval times. At the monastery, directly on the shoreline, we indulge in a picnic lunch and swim in the clear blue sea. In these parts, what goes steeply down must go steeply up. Mounting our electric bikes, we challenge ourselves for the climb up the sacred Kofinas mountain, vultures circling around its distinctive peak. As a reward (for succeeding or trying), Zeus-like Markos hosts us for dinner on his terrace, with music and dancing to celebrate the end of our journey.
Day 6 - Departure
Transfer 1.5 hours
After breakfast we will transfer you to the airport for your onward journey.
Practical Information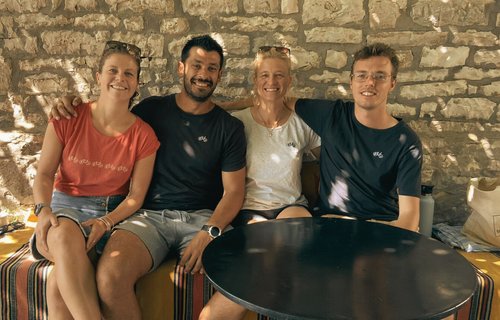 Guiding & Support
Our attention to detail sets us apart. You will be accompanied by a member of The Slow Cyclist team from the UK who will act as your host. In addition, you will be looked after by two of our local guides throughout. We've developed a fantastic line-up here in Crete, each guide fluent in English and with an array of skills and interests. We're sure you will become firm friends by the time you leave. Finally, your bags will be driven ahead each day and a support vehicle will be on hand (although never too close) in case you need a lift.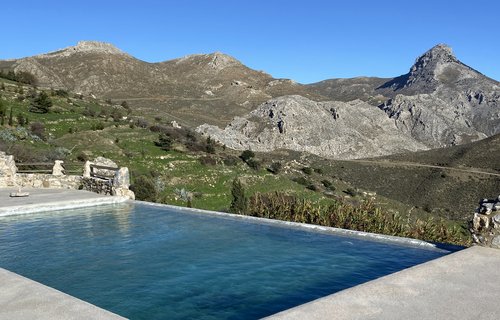 Accommodation
We avoid big, soulless hotels, preferring intimate guest houses and homes that offer charm, comfort and a beautiful location. Some will be exclusively ours, but in some there may be other guests. Lodging is based on twin or double sharing although a single supplement is available. Rooms are en-suite where possible and WiFi or a good 4G or 5G connection is available each night. Because of the nature of the houses we stay in, some rooms are better than others. Our hosts always try to share the best rooms fairly throughout the week. If accommodation is listed in this itinerary it is as a guide; where required any substitutes will be of similar quality. We provide our own pillows, shampoos and soaps.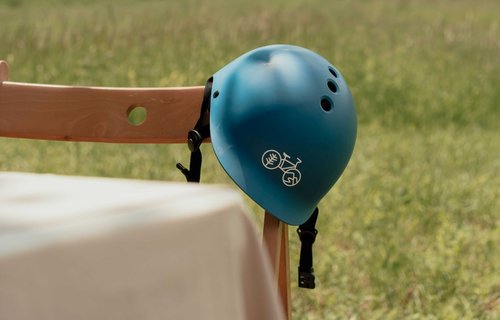 Bikes & Safety
We take your safety seriously. You must wear a helmet when cycling and we cannot accept bookings from anyone unwilling to wear one. The bikes you'll be riding with us are electric bikes. You will be given a brief lesson in how to use them effectively before we start cycling. If you have any technical issues during your time with us, from squeaky brakes to punctures, please let us know and we'll fix it. And finally, please don't worry if you feel you are too slow or too fast for others in the group. We have a guide at the front and one at the back precisely for that reason. Please remember, we're not here to race; this is a journey to take time over.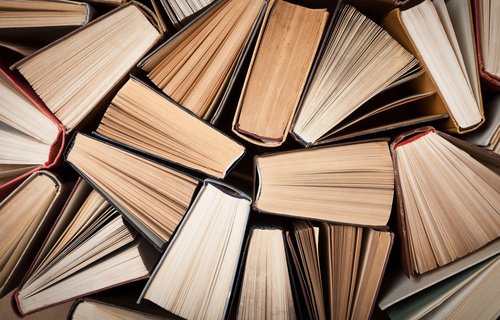 Packing & Reading
Well in advance of your travels we will send you an online Information Pack including various details you need to know in advance. This will include a suggested packing list but also a reading list, should you wish to soak up the island's literary history before you arrive.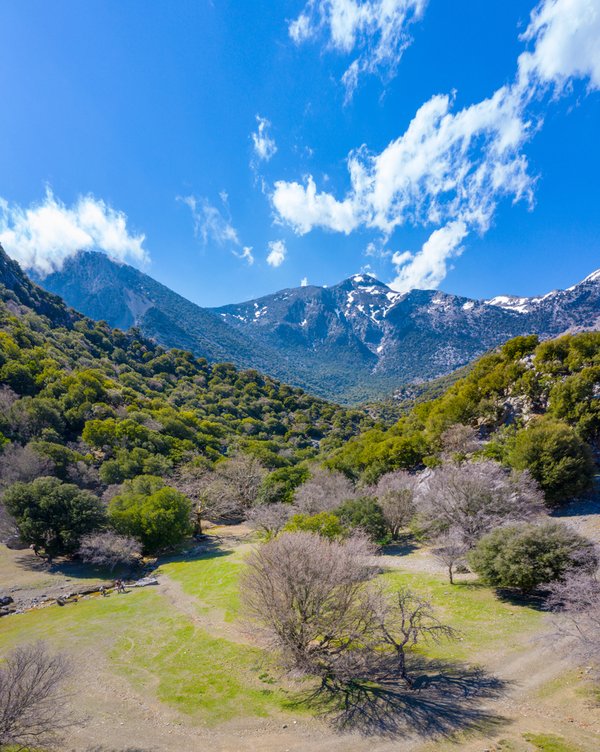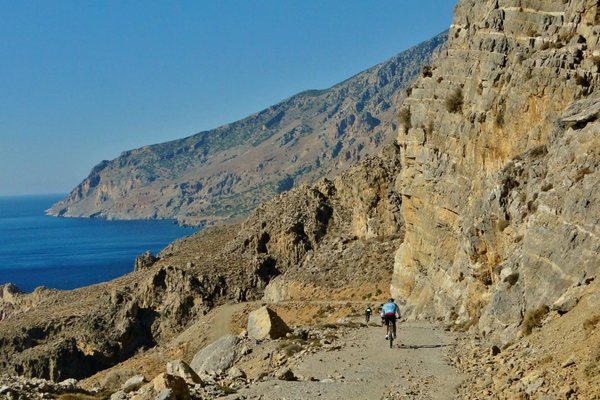 We partner with Trust My Travel so that, in accordance with travel industry regulations, your funds are 100% protected.
Pricing & Booking
Price
£2,995 per person
Extras

Single Supplement
£385
We are often told how nice it is that almost everything is paid for up front. So, while you are with us you can forget about your wallet, relax and enjoy yourselves. Included are:
Group airport transfers (1 x arrival, 1 x departure)
Support vehicle and luggage transfers
TSC host & 2 x English-speaking local guides
All accommodation, meals, snacks & drinks
All activities
Electric bike and helmet hire
100% financial security
Donation to a cause that is aligned with our values
Flights
Personal costs
Tips (optional, of course)
Travel insurance
Visas (if required)
We require a 30% deposit on the core trip price (i.e. not on any extras) at the time of booking. The balance is due 8 weeks before the departure date. The price listed in this brochure is valid until 30 November 2023, after which date we may review our prices. Please make sure you are familiar with our Standard Terms & Conditions before booking.
You will receive two emails shortly after booking. First, a payment receipt, then a second email explaining next steps. Within two working days you will then be contacted by a member of our Guest Services team who will look after and advise you in the lead up to your travels.
Book Now

All of our experiences are covered by Trust My Travel who protect our travellers their payments
Flights
You are responsible for booking your own flights. They are not included in the cost of the trip. BA and easyJet operate daily direct flights from London Gatwick and other airports to Heraklion. The London flights tend to depart around 7am to arrive in Crete around 1pm. We strongly suggest you take an early flight if possible as this will give you time to enjoy an activity on your arrival day. Return flights tend to depart from Heraklion around 2pm or later in the evening. Our trip ends after breakfast on the departure day and the transfer time back to the airport is about 1.5 hours. If you do not wish to book your own flights, we recommend using Liz Rees who can be contacted at liz.rees@travelcounsellors.com or +44 7816 936876.
Transfers
We will provide one transfer for the group on arrival and another on departure. If you need to look at alternative transport options because you are arriving or leaving earlier or later, we recommend contacting Liz Rees, who helps many of our guests with their supplementary transport requirements. See left for her contact details.
Protect the Planet
We are thrilled that increasing numbers of our guests are choosing to travel by train and boat, often for environmental reasons. We understand that this may not be practical, but urge you to consider doing so if you can make it work. Bahn.com is a good place to begin your research on trains. Greece has a fantastic ferry service to the islands. Alternatively Liz Rees will organise your journey for you.
The story of Crete, the largest and most populous island in Greece, begins in the Neolithic era, with evidence of human habitation dating back to around 7,000 BC. The first people to form a distinct culture on the island were the Minoans. Contemporary with the ancient Egyptians (with whom they traded), their civilisation is generally considered to be the first in Europe. Renowned for their advanced maritime trade, palaces, and vibrant art, they developed a sophisticated society on Crete, epitomized by the magnificent palace of Knossos. Following the decline of the Minoans, Crete came under the influence of various powers, including the Mycenaeans, Dorians, Romans, Byzantines, Arabs, and Venetians. Each civilization left an indelible mark on the island, influencing its architecture, customs, and traditions. In more recent centuries, Crete witnessed Ottoman rule, enduring numerous uprisings and revolts against foreign domination. The island played a significant role in Greece's struggle for independence, with Cretans actively participating in the Greek War of Independence in the early 19th century. In the 20th century, Crete faced the ravages of World War II, experiencing brutal occupation and intense resistance. The Battle of Crete, fought in 1941, was a pivotal moment in the war and demonstrated the islanders' fierce determination. Today, Crete stands as a captivating blend of ancient history and modern charm.
Slow travel is about savouring the journey, the people, the sights, smells and sounds along the way. It encourages deeper connections, friendship and lifelong memories. It is local, thoughtful and sensitive to its impact. It is an antidote to mindless mass tourism. A bicycle journey – indeed, a journey with The Slow Cyclist – is a wonderful way to travel slowly. With an open mind, an open heart and a little juice in the legs, it can provide the ultimate slow exploration of new lands, their food, history, landscapes and people. But although it's our focus, we don't just want to run great trips. In fact, we spend much of our time thinking about how we can run great trips, while benefiting people and planet. Our values guide us to this end.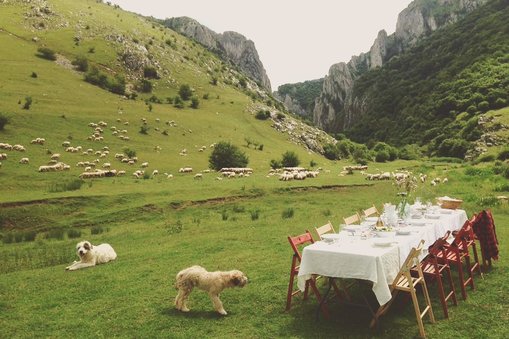 Exceptional Quality
Our passion for creating exceptional shared experiences in places we love is reflected in the journeys we design. We don't rest on our laurels, seeking continued improvement and innovation so that you, our guests, are enriched around every bend in the road.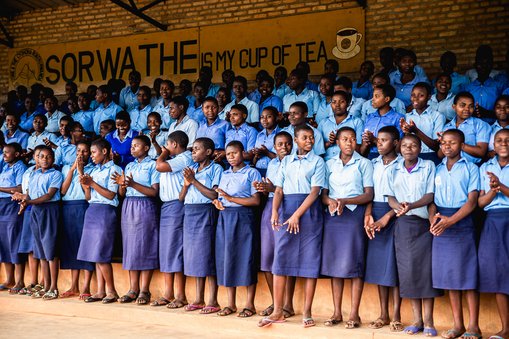 Community Driven
The Slow Cyclist was born as an antidote to mass tourism. All stakeholders, from our guests and team in the UK to our local guides, from food producers we work with to the communities whose lives we touch, must feel our influence and impact is positive.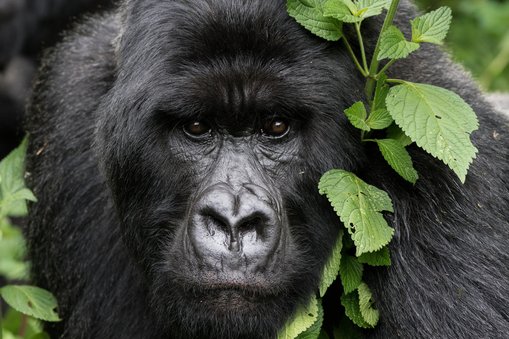 Future Focused
We travel with a light footprint but that's not enough. We can always do more. We are part of a generation that must act responsibly in business and in tourism; one that begins to restore our planet's biodiversity and delicate ecosystems.